Coolture Hotel in Playa del Inglés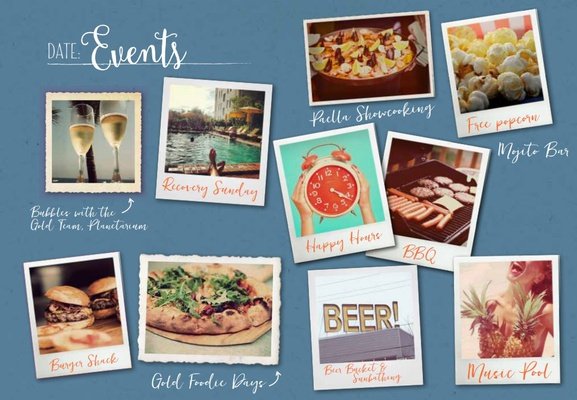 WEEKLY EVENTS


Stay trendy and get a GOLDlover with the latest GOLD events. Whether you meet and greet with the GOLD team at the Welcome Cocktail or you dance to live music at the pool. Find out your perfect event and make sure to be part!
See more
International Carnival of Maspalomas


If you love music, costumes, glitter and fun, then you should not miss the International Carnival of Maspalomas.
Enjoy the unique atmosphere of the Maspalomas Carnival from 5th to 15th March with drag queens, carnival princesses and lots of glitter and glamour.
CIRQUE DU SOLEIL


The great Cirque du Soleil returns!

To surprise you once again,Cirque du Soleil offers you the opportunity of living the dream of Mexico,with amazing surprises, show effects and breathtaking acrobatic performances.
See more
Bear Carnival 2020


From March 20th to 29th 2020, one of Europe's biggest Bear Programme is clebrated at Maspalomas.
See more
PRIDE 2020


Maspalomas Pride is the Pride that everyone talks about. So come to Maspalomas from May 7th to 17th, 2020 to enjoy the good weather and the best environment. We have many surprises for you, for your friends, your girlfriend, your family or whoever you come with! In the Yumbo, night galas await you with dozens of artists from around the world to enjoy totally free, the best international parties, exhibitions, culture and hundreds of bars and restaurants.
See more
SUN & STAR FESTIVAL


Join this great festival with artists such as Marc Anthony, Residente, Juan Magan, Efecto Pasillo and many more...

Celebrate The Sun & Stars Festival 2020 on June 27th & 28th and get your tickets yet!
International Big Bang Vintage Festival


The parque San Telmo of Las Palmas will once again host a new edition of the Big Bang Vintage Festival in 2020. Three days, from July 10th to 12th, it will be dedicated to rock and roll, art and culture of the 40s, 50s and 60s.

Umong the you wil,l enjoy live concerts, djs, burlesque shows, dance workshops, vintage flea market, tattoo, kustom, barbershop, themed parties, competitions, food trucks, tiki bar, classic engine, themed talks, book presentations, infant shows and much more...
See more
Festival FiestoRon


On August 7th and 8th, FIESTORON is held in the city of Arucas for the anniversary of the historic factory of Ron Arehucas.

The only Pop/Rock Festival of the Canary Islands, with more than 20 hours of concerts during two days, hostings some of the best bands of the islands together with the most important groups of the national scene.
See more
Maspalomas Summer Fiesta


Maspalomas Summer Fiesta is a community festival in Gran Canaria featuring cultural excursions & special events throughout the entire month of August. Have a look at the programme.
See more
Garbo's Dinner Show - Suite Española


This show takes you on a new journey, a musical adventure back in time.
During the show, you will be entertained by the waiters, who are also professional singers and dancers. Enjoy a combination of show, entertainment and gastronomic experiences at the same time.
See more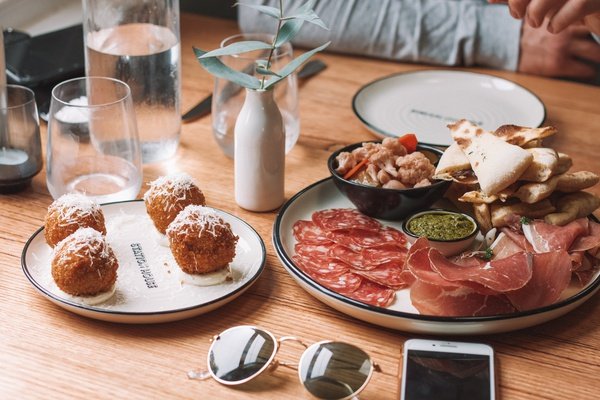 Tapas route at Vegueta


Every Thursday of the year both habitants and visitors of all ages mix and mingle in the emblematic streets of the historic neighborhood of Vegueta to share local gastronomy in a unique atmosphere.
Maspalomas Fetisch Week 2020


The dates for the Maspalomas Fetish Week have already been published. From 2nd to 11th of October the programme of the Maspalomas Fetish Week 2020 will again offer many highlights - well-known and almost "traditional" events, but certainly something new again...
See more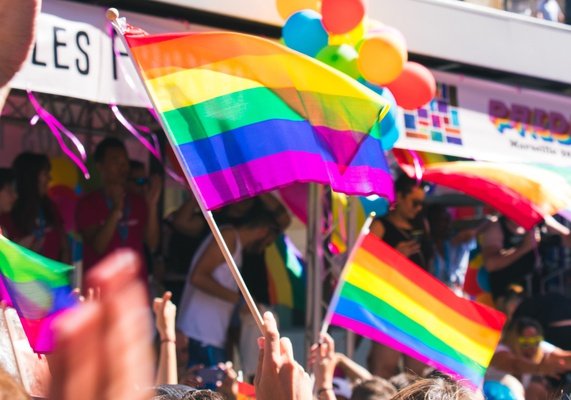 Maspalomas Winter Pride


Winter Pride has been chosen by thousands of European visitors as their favourite Pride event! Make sure to book your flight and accommodation as soon as possible as Maspalomas will be full during the 7th edtion from 9th to 15th of November 2020!
See more