Coolture Hotel in Playa del Inglés
WEEKLY EVENTS


Stay trendy and get a GOLDlover with the latest GOLD events. Whether you meet and greet with the GOLD team at the Welcome Cocktail or you dance to live music at the pool. Find out your perfect event and make sure to be part!
Ver más
MASPALOMAS CRAFTS FAIR

Tradition, design, innovation and modernity go hand in hand at the Maspalomas Crafts Fair which is organized every year at the lighthouse of Maspalomas, this year from 9th to 18th August.
Art Galleries at Gold


Here at GOLD we celebrate a mix of cultural & cool events combining canarian culture with trendy common trends. Have a look at the the latest art galleries celebrated at GOLD!


From 2nd to 22th November the Photo Gallery in the GOLD Garden will be shown by Joaquín Burgueño.


From 7th October to 3rd November we open the Art Gallery in the GOLD Garden with POP RETRAITS by the Canarian artist Gabrielle Serrini.
Ver más
Cirque du Soleil


The international & famous Cirque Du Soleil is visiting the Canary Islands for the first time in history with its big white carp.

From 5th July to 22nd September you can enjoy the show located in Meloneras, with huge acrobatic movements based on the history of evolution. With a cast of 46 artists, actors, musicians & singers, TOTEM is the best option to complete your experience at Gran Canaria.

Book now your entries for this unforgettable event!
Ver más
Maspalomas Summer Fiesta


Maspalomas Summer Fiesta is a community festival in Gran Canaria featuring cultural excursions & special events throughout the entire month of August. Have a look at the programme.
Ver más
Gran Canaria Walking Festival


Discovering the island´s most beautiful secret spots, endulging in Canarian culinary experiences and staying physically active - all this and more is possible when participating in the annual Walking Festival taking place between the 23rd and 27th of October 2019. Accompanied by a professional you can hike one or more of six newly designed routes whilst getting to know the island from a completely new perspective.
Ver más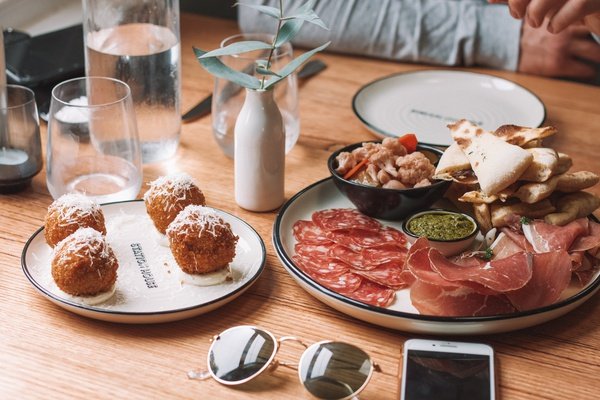 Tapas route at Vegueta


Every Thursday of the year both habitants and visitors of all ages mix and mingle in the emblematic streets of the historic neighborhood of Vegueta to share local gastronomy in a unique atmosphere.
Garbo's Dinner Show - Suite Española


This show takes you on a new journey, a musical adventure back in time.
During the show, you will be entertained by the waiters, who are also professional singers and dancers. Enjoy a combination of show, entertainment and gastronomic experiences at the same time.

Enjoy form May to 30th of Septmeber the show Suite Española: A journey through the Spanish geography through the National Dance, Folklore and the purest Flamenco.
Ver más
Freedom Festival Maspalomas


From 2nd to 6th of October the fourth edition of Freedom Festival Maspalomas is been celebrated once more in the south of Gran Canaria. If you would love to relive the Maspalomas Pride, then you can't miss this great festival known as "the little brother" of pride: free concerts at Yumbo center, free parties after each gala, 1 pool-party, 1 VIP boat party, official afterparties and much more...
Ver más
Maspalomas Fetisch Week 2019


The dates for the Maspalomas Fetish Week have already been published. From 4th to 13th of October the programme of the Maspalomas Fetish Week 2019 will again offer many highlights - well-known and almost "traditional" events, but certainly something new again...
Ver más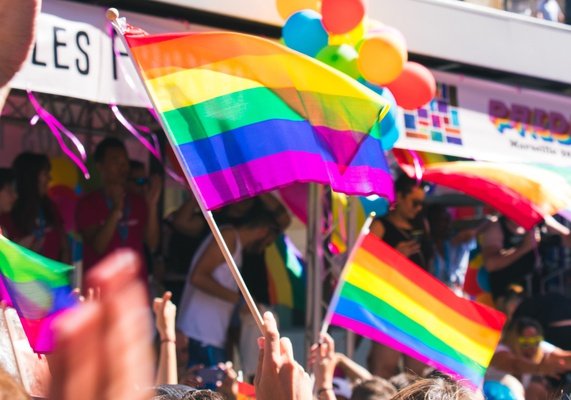 Maspalomas Winter Pride


Winter Pride has been chosen by thousands of European visitors as their favourite Pride event! Make sure to book your flight and accommodation as soon as possible as Maspalomas will be full during the 6th edtion from 4th to 10th of November 2019!
Ver más
Bear Carnival 2020


From March 20th to 29th 2020, one of Europe's biggest Bear Programme is clebrated at Maspalomas.
Ver más